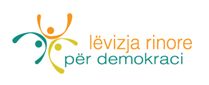 Description
The Youth Movement for Democracy is a non-governmental, non-political, non-religious and non-profit organization, which was established in July 2011 and registered with the court and tax authorities in November 2011. The main goal is to support of changes in social and public life as well as the development of democratic progress and community life.
Our mission
The Center "Youth Movement for Democracy" contributes to improving the public social life of the community in the Municipality of Puka and Fushë Arrëz through programs of education, awareness, capacity building and advocacy.
Values
Volunteering – We are ready to offer our time and commitment to the implementation of initiatives of community interest.
Non-discriminatory – We respect the diversity of the community in religious, gender, political aspects, promoting coexistence between community groups.
Transparency – We are open in providing information to partners, beneficiaries and the general public.
Collaborators – We are always ready to cooperate with local actors during the implementation of our projects / activities.
Environmentally friendly – We are sensitive to environmental issues, minimizing environmental pollution and promoting recycling, carbon reduction, etc.
Our scope
Youth and civic activism for good governance, accountability, transparency
Encouraging and promoting volunteerism
Involvement in monitoring the electoral process
Geographical Region
Puka region
Contact
Legal representative of the organization, Lindita Hyseni
E-mail: lrd.albania@gmail.com
---