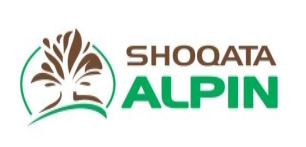 ---
Description
"ALPIN" Association is an organization for the voluntary union of ordinary and free citizens who deeply care about the protection of the environment, started its activity in 2002 by a group of initiators, biologists, agronomists, forest engineers, geologists and teachers of bio-chemistry of Tropoja district, who, concerned about the state of the environment, decided to work together to help prevent the disruption of natural balances and improve the alpine environmental condition. Many members have joined the Alpine Association to successfully meet the demands and needs for environmental protection according to the standards of the time through the path of cooperation and partnership with the community and all actors with an impact on the environment.
The purpose of the organization
Increase the empowerment of young people and the community for environmental protection for sustainable development.
Our scope
Capacity building
Lobbying
Improving the environment
Protection of children's rights
Geographical Region
Municipality of Tropoja
Contact
Legal representative of the organization, Astrit Metaliaj
E-mail: alpin_m@yahoo.com
---